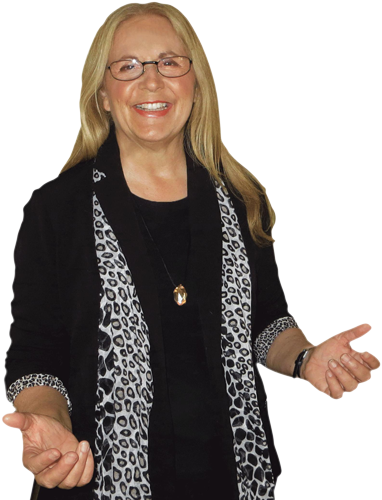 Dr. Dorit Susan Ilani, the founder of The Pause Method®: The Most Elegant Way to Outperform Yourself, is a dynamic international speaker, corporate trainer, executive and peak performance coach and workshop facilitator. She offers a rare combination of cutting-edge knowledge, an intuitive ability to sense her audiences' and clients' needs, and an exceptional ability to explain complex but practical concepts in an easy-to-understand manner.
Dr. Ilani integrates alternative holistic methods with ground-breaking personal development approaches in her work. She draws knowledge from the fields of neuroscience, adult learning, psychology, various social sciences, modern physics, interactive-visualization, and holistic health to create impactful learning experiences.
Dr. Ilani uses The Pause Method® to teach burnout prevention and recovery, and proactively prepares individuals to deal with internal and external information overload more effectively and with greater ease, before a crisis arises. She works with CEOs, executives, military service members, doctors, nurses, business owners, and other professionals.
When you work with Dr. Ilani, you get five experts for the price of one. Dr. Ilani is a certified peak performance coach, certified change management expert, licensed clinical psychologist, certified neurofeedback specialist, and mentor.
Certified Coach
Certified Change Management Expert
Licensed Psychologist
Certified Neurofeedback Specialist
Mentor
More About Dr. Ilani
Having had many spiritual and intuitive experiences as a child, Dr. Ilani as an adult sought an explanation and a systematic way to attain optimal states of well-being and a high level of personal effectiveness. She was trained for over 20 years in various meditation practices by renowned meditation masters. Dr. Ilani conducted intensive research and wrote her Ph.D. dissertation about the "global problematique" and the development of a global perspective within individuals and groups.
Dr. Ilani has a Ph.D. in Psychology from the University of California, Irvine. She is a licensed Clinical Psychologist (CA #22773). She studied Hypnotherapy at the University of California, Irvine's Medical Center and is certified by the American Board of Hypnotherapy (#H4781). Dr. Ilani has taught at several Southern California universities and is a recipient of several Outstanding Teaching Awards.
Dr. Ilani has produced several televsion series and served as a delegate to the European Parliament in "Taking Nature into Account" issues.
Dr. Ilani lives in the Palm Springs area of California and travels nationally and internationally to work with clients all over the world. She is an animal lover actively engaged in animal rescue and a passionate advocate for personal growth and evolution. In her spare time she paints and spends considerable time in nature.
Press About Dr. Ilani
Click here for press and articles about Dr. Ilani & her work.
Client Testimonials
Click here for client testimonials about Dr. Ilani's work with her clients.
Get In Touch
To find out more about working with Dr. Ilani, please get in touch using her online contact form, or call her at 310-281-8844, or email her directly at coach@performancebreakthroughdoctor.com.